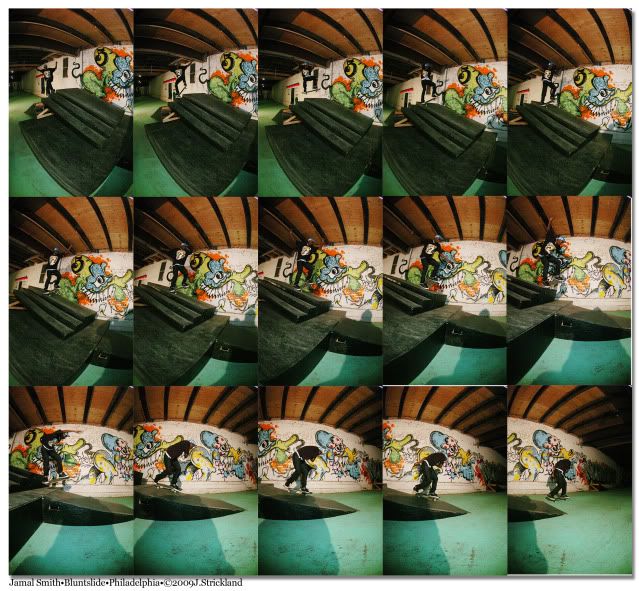 Check out my the homey Strickland's Blog
SHOOT2KILL.
Jay Strickland captures the most raw and real skateboarders of the east coast. Jamal being one of them . As he took time off lookin like the dark Drake at UBIQ to run this Bluntslide at the philly TF .
He started off local but thanks to all the haters he'll soon know jet blue pilots on a first name basis.


DK at the welfare banks. You'll see what really went down in the new Skatebook.